Serving Las Cruces And Surrounding Areas, NM
Catering Services in Las Cruces, NM
Cravings Catering is proud to offer high-quality, customized catering services to the residents of Las Cruces, NM. Regardless of the size of your event or the type of food you want for it, we'll be happy to discuss your choices and then create the ideal menu that will fit within your budget. Our pricing is highly competitive, and we strive to impress everyone with our food.
At our locally run and owned company, we're committed to giving each job our full attention. We'll make sure our food fits the theme of your event and is professionally served. You can rely on us for:
Quick response times to questions

Flexible availability

Personalized service
We'll pay close attention to all the details from start to finish from showing up on time to cleaning up our serving area when we're done. It's our goal to take the stress out of feeding your guests by offering comprehensive catering services. Our office is open Monday through Friday, and we're ready to answer any of your questions. Call Cravings Catering today to learn more about our services or to make an appointment. We serve Las Cruces.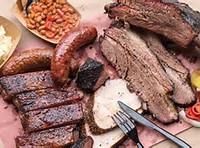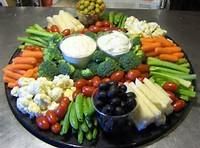 (Translated by Google) Excelent service (Original) Exelente servicio

- Diana Santa Cruz. 9/22/2019

La mejor comida para todo evento y para paladares exigentes!!

- kkarla martinez. 0/22/2019

Excellent service and great food preparation.

- Bertha Cantu. 3/19/2018

El mejor servicio para cualquier tipo de evento

- america Hernadez. 7/1/2017

Top noch food very tasty.

- Walter Clement. 6/17/2014

I can't deny my somewhat high expectations for restaurants - I want it all: Delicious food, a great presentation, reasonable prices, and excellent service. Cravings Cafe met all of these. I called ahead to ask what items were on their menu and even though I could hear they were busy the owner answered my questions in a friendly and efficient way. Once I got there, I couldn't decide what I wanted because all the items sounded so good! I asked if they would be willing to let me try a smaller portion of one of their dishes in addition to another entree. Even though this was an unusual request, they did it for me. I had a side of their homemade corned beef hash and a chicken sandwich. The corned beef hash was the best I have had in years (this tends to be an east coast dish and hardly ever cooked correctly out here in the West in my opinion). The sandwich was on tasty bread and high quality ingredients. I would highly recommend this cafe and can't wait to stop by there again when I go to Las Cruces :-)

- Emily Fleming. 6/13/2014